Today's "Daily Bread" from St. David's
Wednesday, April 22, 2020
Daily Bread



Consider the lilies of the field, how they grow;
they neither toil nor spin,
yet I tell you, even Solomon in all his glory
was not clothed like one of these.



(Matthew 6:28-29)
For me, the above stained glass window at St. David's makes me think of God's wonderful gift of nature and how lucky we are to live in the northern hemisphere, because we get to celebrate Easter in the springtime - so as we hear the good news of the resurrection, we also get to see signs of new life springing up all around us. With the trees budding and the flowers blooming and our pets enjoying all the extra attention, we can be filled with a sense of hope and optimism and God's care - that no matter how cold the winter, spring still comes, ... that no matter how small the crack, the grass still finds a way to grow, ... that no matter how gloomy the day, the birds still sing (although I wish they wouldn't start at 4:30 a.m.).And I think, if there were to be some positive outcomes of this whole ordeal we're going through, one would be a renewed appreciation for the beauty and joy of nature. I mean, after being cooped up all day, people are taking a break from their screens and going outside for some fresh air. Studies have shown that as little as 20 minutes outside per day can help reduce our stress level and improve our sense of well-being. And I think being outside can also can refresh and invigorate our spirits, as we see through our eyes of faith signs of new life and of God's care all around us.In this spirit, I'm inviting everyone to take part in what I'm calling our:
"St. David's Nature Photo Challenge."
I'm asking everyone to take a photo of nature in your daily life that gives you a sense of hope - it may be a blooming flower ... or a soaring bird ... or glorious sunrise, ... a new shoot on a house plant ... or an adorable pet ... or a tranquil scene from a walk, etc. Use your creativity. Take the photo. Then email (This email address is being protected from spambots. You need JavaScript enabled to view it.) or text (347 649-5282) to me. I'll collect everyone's photos, compile them, and then share them in a "Daily Bread" next week.

In the meantime, be sure to take a break today, get out side, and look for signs of new life and hope and God's care. They're all around you.

-- Pastor Micah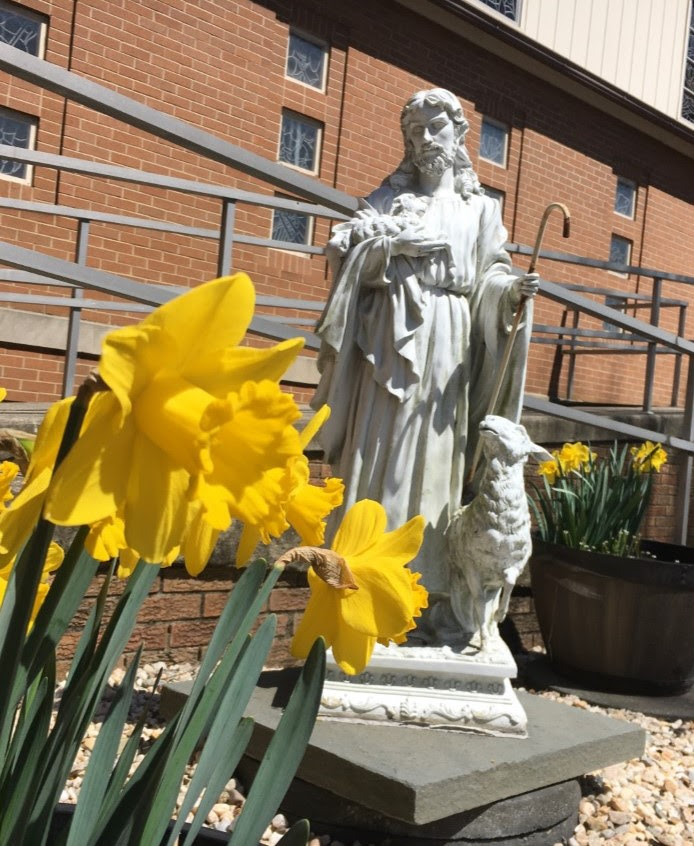 Daily Song
*** Click on the image to the left to hear the song.

There's not too much we can do these days in the way of entertainment. No movies - in the theater, that is, no Broadway shows, no afternoon of window shopping at your favorite overpriced stores. Netflix only goes so far, and staring at the people you live with 24/7 gets really old, really fast